Access to all 15 video training videos
Plus two eBook on how to defeat Depression
Join other Christian who are battling this oppression
Discussions and questions about how to overcome
Online ministry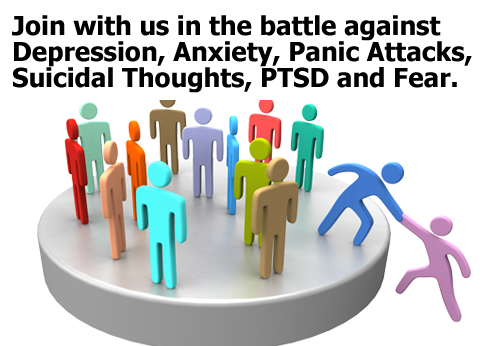 Connect with other Christians around the world
Help others to come out of this oppression
Make new friends around the world
Online call-in forums
Be trained on how to help set others free
From the Beginning of our ministry (more than 10 years ago) our goal has been to build, train and develop a team around the would who would be trained to minister freedom to people in order to push back the kingdom of darkness (Depression, Anxiety, Fear, PTSD, Panic Attacks and Suicidal thoughts, all of these oppression's are growing stronger all over the world.
We want to glorify Jesus by getting people free from these oppression's and transforming them out of the kingdom of darkness, He is still setting the captives free, come join us….
To beat and overcome depression with God, if you are a Christian, we need to understand and overcome any Guilt, Shame and Condemnation issues in your life, and these issues are spiritual, and can only be eliminated through the finished work of Jesus.

Guilt, Shame and Condemnation are spiritual issues:
The entrance to freedom from any oppression

Isaiah 32:17         –  The fruit of that righteousness will be peace
Romans 14:17     –  Righteousness and peace and joy in the Holy Spirit
C
ol 1:22        –   We are holy, unblameable and unreproveable in his sight:
Gal  4:6-8      –   Abba Father we are Sons.- Honor Our Father, make this real.
Heb 10: 1-6   –   Conscious –   once purged should have had no more conscience of sins.
Heb 8:12       –   Their sins and their iniquities will I remember no more
2 Cor 5:21 For he hath made him to be sin for us, who knew no  sin; that we might be made the righteousness of God in him
Author: Pastor Pat Buckley
Published on: May 2, 2016 @ 21:51