Access to all 15 video training videos
Plus two eBook on how to defeat Depression
Join other Christian who are battling this oppression
Discussions and questions about how to overcome
Online ministry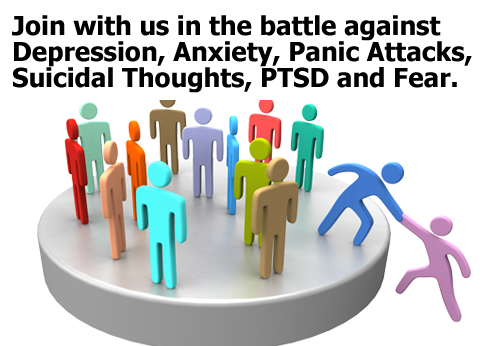 Connect with other Christians around the world
Help others to come out of this oppression
Make new friends around the world
Online call-in forums
Be trained on how to help set others free
From the Beginning of our ministry (more than 10 years ago) our goal has been to build, train and develop a team around the would who would be trained to minister freedom to people in order to push back the kingdom of darkness (Depression, Anxiety, Fear, PTSD, Panic Attacks and Suicidal thoughts, all of these oppression's are growing stronger all over the world.
We want to glorify Jesus by getting people free from these oppression's and transforming them out of the kingdom of darkness, He is still setting the captives free, come join us….
We at Haven of Refuge are Ministers and Pastors, we are not mental health professionals, doctors, or counselors. For professional medical advice, see a doctor or a professional medical advisers.
Our site cannot and does not intend to take the place of advice from a medical professional, our insights and material are based on the Word of God, therefore the site is not intended for diagnosis.
We are not responsible for any loss, damage, or injury you may suffer from reading these pages. Unless stated otherwise, material on this site was not written by a mental health professional, or medical professionals.