Access to all 15 video training videos
Plus two eBook on how to defeat Depression
Join other Christian who are battling this oppression
Discussions and questions about how to overcome
Online ministry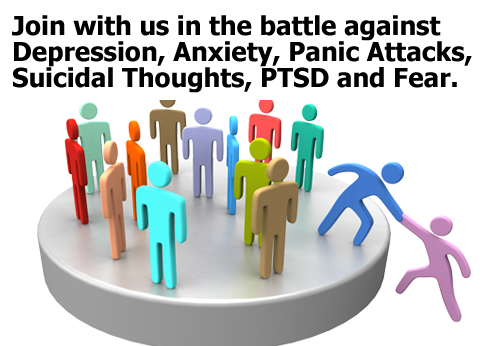 Connect with other Christians around the world
Help others to come out of this oppression
Make new friends around the world
Online call-in forums
Be trained on how to help set others free
From the Beginning of our ministry (more than 10 years ago) our goal has been to build, train and develop a team around the would who would be trained to minister freedom to people in order to push back the kingdom of darkness (Depression, Anxiety, Fear, PTSD, Panic Attacks and Suicidal thoughts, all of these oppression's are growing stronger all over the world.
We want to glorify Jesus by getting people free from these oppression's and transforming them out of the kingdom of darkness, He is still setting the captives free, come join us….
Depression from rejection attaches itself to that part of our nature which desires love and acceptance and the need for self-worth.  For a Christian to be free from Depression and all rejection can be be replaced with Peace and Joy.
The spirit of rejection attacks the very person that we are. It destroys our self-esteem, and attacks who we are and our purpose in life.
This is why it is one of the most common tools the devil will use to destroy a person's life.
God never wanted us to feel rejected or abandon. He desires for you to know who you really are, and realize how deeply God loves, accepts, and appreciates you, so that you can live out the fullness of what all God has ordained you to be.
God's Word tells us that without being rooted and grounded in the love (and acceptance) of God, we cannot experience the fullness of God in our lives:
Published on Jun 3, 2015
Pastor Pat Buckley